Ozensoy Lab focuses on the investigation of catalytic nanomaterials and processes for alternative energy production, energy conversion, sustainability, environment and aerospace.
Akkaya Group is interested in activatable photodynamic photosensitizers, altering photodynamic action toward novel cancer drugs, and information processing (smart) therapeutic agents and molecular probes.
Organic and Materials Chemistry
Baytekin Group is interested in problems related with mechanical to chemical energy conversions, synthesizing materials and producing new materials to build complex systems with the help of organic chemistry, and understand the molecular mechanism of electrostatics.
Dag Research Group is a research team working on the synthesis, characterization, and application of lyotropic liquid crystals and nanostructured materials.
Theoretical Chemistry and Chemical Physics
Karadas Research Group has been interested in the utilization of cyanide-based inorganic and organometallic compounds for water splitting, by combining specific units step-by-step to harvest solar light and convert it to chemical energy.
Professor Kuruoglu mainly focuses on the state-of-art problems in chemical reaction dynamics, quantum theory of scattering, few-body problems, and numerical methods for quantum mechanical calculations.
Okur Research Group aims to elucidate chemical processes occurring at biointerfaces, including biological lipid membranes, surfaces of biomacromolecules, nucleic acids, and air/water interfaces, using nonlinear optics and modeling to reach a molecular level detailed picture.
Suzer Research Group focuses the problems about layer-by-layer deposition and their antibacterial applications, electrical investigation on nano-scale structures with dynamic XPS, tribochemistry investigation of various materials, wettability of surfaces.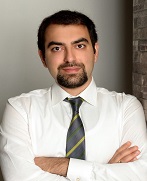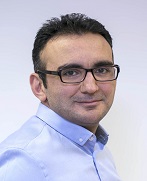 Türkmen Research Group focuses on the development of new heterocyclic reactions central to medicinal chemistry, template-directed photochemical reactions, the use of non-covalent interactions for organocatalysis, and total synthesis of biologically active natural products.
Ulgut Research Group is centered on developing new measurement tools/methods around the ideas of electrochemistry. The measurements we are trying to develop all answer needs that are currently unmet. The group is working on developing measurement tools that are mostly inspired by problems of energy storage and conversion systems. The group is developing the toolbox for proper measurement and investigation of energy storage and conversion systems.